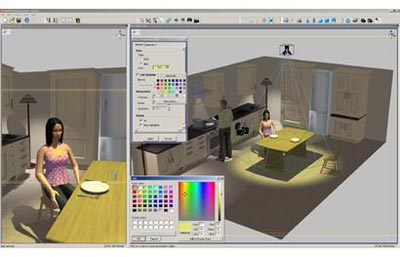 The new Antics 3d
forum
is growing and now has over 100 users. It is a great meeting place for Antics users of all levels.
There are many open topics for discussion, including a help section where Antics support staff are still actively helping out. Also there a many threads on asset creation and charcter development.
As well Colonel_Klink has some great screenwriting articles.
Antics v5 is an excellent program for machinima and previz.
For a great breakdown of v5 check out this
review

,
and thanks to prolific forum poster "Infocentral" for finding it.